The Fabricast FIG 40 is a metal seated, uni-directional knife gate valve. Designed and tested to MSS SP81 and ASME B16.5 specifications.
Features
Heavy Duty Cast CF8 304 Stainless Steel Body, Packing Gland, Yoke, Stemnut Retainer and Gate Clevis. Sizes larger than 24″ are available in a fabricated and welded design.
Full Port.
150 Psi Cwp Rated.
Precision Cnc Machined Valve Body And Stem.
ASTM A 240 304 Stainless Steel gate fully machined, beveled and surface ground. All edges are chamfered to extend packing life and to provide a superior atmospheric seal.
14″ and larger valves are supplied with a ball bearing yoke bushing to reduce handwheel rimpull.
Braided Teflon Synthetic Packing is standard 3-11 PH rating.
Cast WCB Steel handwheel (weldable)
Easily adapted to Air Cylinder, Hydraulic Cylinder, Bevel Gear, Lever or Electric Motor Operator (no       welding required).
Options
O-ring Seat – Buna N 200 Deg F, Epdm 300 Deg F, Hdpe/uhmwpe 200 Deg F, Fkm/viton – 400 Deg F.     Other – Contact Factory
Other Alloys – 310, 316, 317l, Duplex 2205, 2507,904l, Hastelloy, Titanium Other – Contact Factory
Mechanical Lockouts – Manual And Actuated Valves
Osha Gate Guard
Pneumatic, Hydraulic And Spring Cylinder, Electric Motor Operator, 3:1 And 4:1 Bevel Gear Operator, Chainwheel, Stem Extensions, Lever Operator
Packings – Ptfe, Graphite, Kevlar, Food Grade, Other – Contact Factory
Purge / Flushing Ports
Limit / Proximity Switches, Solenoid Valves, Positioners, Air Sets, Speed Controls, Exhaust Mufflers, Air Tank Failsafe Systems, Air Boosters
V Port Inserts For Flow Control
Deflector Cones For Abrasive Service
Ni-resist Alloy Stemnut
Live Loaded Packing System
Specialty Gate Coatings
Hardsurfacing For Abrasive Service
Backing Ring For Reverse Flow Or Horizontal Valve Orientation
Bonneted Design
High Pressure
High Temperature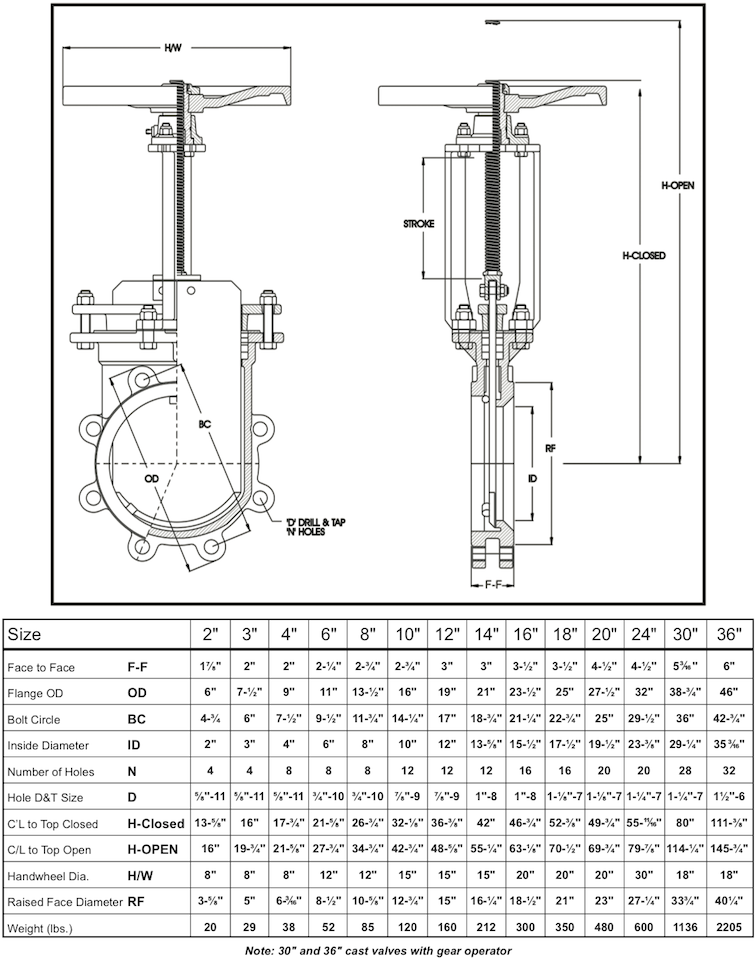 PREVIOUS MODEL WAS FV-150-MM